World Cup Update: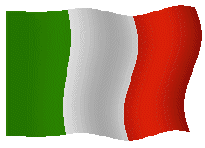 VIVA


ITALIA
The Italians have won the World Cup!!!!! The teams were tied 1:1 after 120 minutes, so the game was decided by penalty kicks. Overall the game was not as exciting as the German semi-final, but the result was certainly not disappointing. It would have been sweet to be with Joan for this victory as well, and hopefully next time around I will be.
The crowd in Calgary was a little more subdued during the game than the people at Cafe Roma, but they are still parading up and down the "Red Mile" as I write this entry, undeterred by the torrential downpour that has started since the end of the game.
I am so glad that I have been able to enjoy this World Cup, and especially glad that Joan's team won! Hopefully they don't have to wait 12 years for another chance!